Who needs to do what?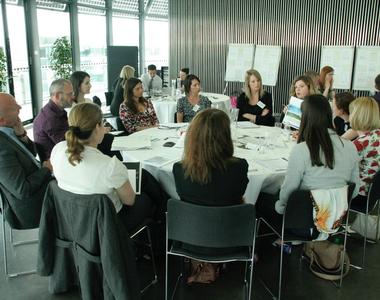 Climate change will affect everyone and people need to work together within and across organisations to develop effective responses. 
Climate change will be experienced in the UK in the form of extreme weather, such as flooding and heatwaves. It is also expected to lead to sea level rise, coastal erosion and drought. Alongside these issues there are likely to be indirect consequences for communities, including potential food and energy insecurity, which may also affect general living costs and community cohesion. 
This website is designed to help people working in different roles to think about the issues from a range of perspectives and to come together to discuss potential responses. Read Roles, responsibilities and tasks  or look at the diagrams below to help identify the most relevant parts of the site for you.
Image of stakeholder discussion © Climate UK