An ageing population means that more people will become vulnerable to climate impacts and extreme weather in the future compared to today.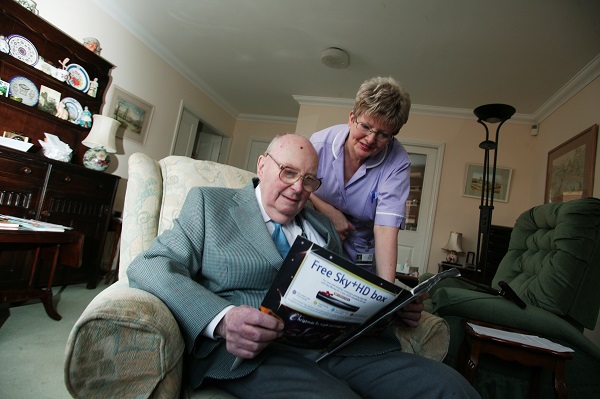 Credit: JRF/Mike Gibb
---
On this page:
---
Figure 3 shows an exponential growth in both over 65 year olds and over 85 year olds, with the proportion of those over 85 expected to more than double between 2010 and 2035.1 People aged over 65 will form nearly a quarter of the UK population by 2035. Even with no change in the numbers and intensity of extreme events, this means that the impacts from floods and heatwaves are likely to be more severe. The state of health of the ageing population could also exacerbate problems.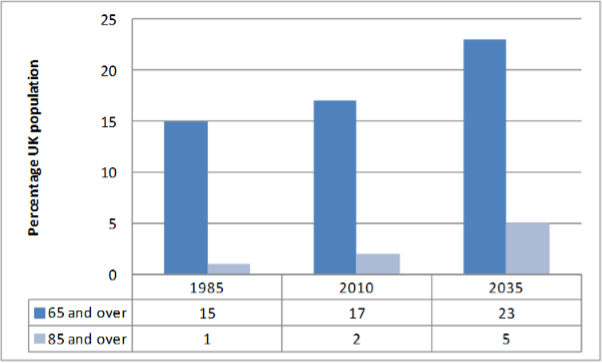 Figure 3: Relative proportions of the UK population aged 65 and 85 years and over in 1985, 2010 and 2035 (projected)2
Preparing for extreme weather events can help with effective use of resources and building community resilience. 
Climate projections and analysis show that the frequency of heatwaves is increasing.3 Evidence from the UK Climate Change Risk Assessment (CCRA) suggests that by the 2080s what we currently understand as a heatwave could occur most years and could even occur more than once a year in some regions. However, changes will be felt much earlier than the 2080s. Regional assessments suggest that, on average, heatwave frequency could be six times higher by the 2050s alone.
The pressures on health services dealing with emergency situations will be much greater. Heatwaves often do not occur in isolation and may be associated with other events such as droughts and wildfires, which have their own health consequences.
It is also anticipated that the emergency services will face greater pressure from an increasing frequency of floods. Estimates from the CCRA suggest a further 0.9 to 2.3 million people could be at significant risk of river flooding by the 2080s4 requiring more than doubling in the effort of emergency services, without taking account of any change in costs associated with responding to more severe events.5
Local authorities and their partners in health and social care have statutory duties and other responsibilities relating to protecting people's health and this inevitably connects to the needs of older people. For instance:
Older people need to be central to adaptation planning as a group who can be expected to face disproportionate impacts on health and wellbeing.10,11 However, a blanket response for all older people is not likely to be effective since this may miss individuals who are most vulnerable and have the greatest needs due to a combination of personal, social and environmental factors, such as those associated with illness, income, poor mobility, lack of social ties and maladapted living accommodation. 
Most of the impacts of floods and heatwaves on older people are preventable. There are personal and community actions which can help to ensure that older people are better prepared for emergency situations. Awareness raising and simple practical measures can help to avoid impacts and aid with the recovery process. It could also help to make neighbourhoods more 'age-friendly' and communities more supportive of the needs of people living with the declining mental ability associated with some forms of dementia.12 If a locality is more inclusive and supportive it is less likely that people will be left on their own to face an emergency.